Dianna Agron's Circus-Themed Birthday Bash With Taylor Swift!
Follow @REALiRockOn
Last week, besties Taylor Swift and Dianna Agron got together with a few of their girlfriends and had a little celebration in honor of Shirley MacLaine's 78th birthday.
But this weekend, the adorable blondies traded in their pastel dresses for circus wear and threw a party in Ms. Agron's honor.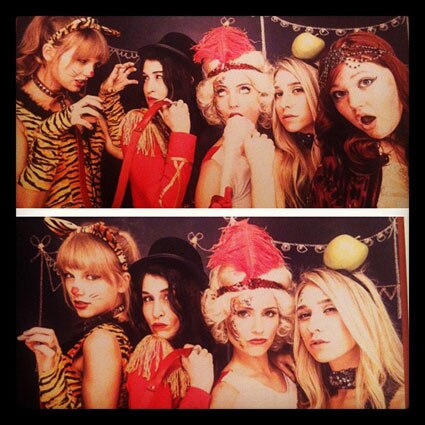 So, what's the special occasion for the silly costumes? Or did Dianna and Taylor simply have the urge to get their Ringling brothers on?
More:
Embedded Link
Dianna Agron's Circus-Themed Birthday Bash With Taylor Swift! – E! Online
"Mean" singer and her BFF don costumes for the Glee star's 26th
Follow @REALiRockOn